Our Mission, Vision & Values
Our Mission, Vision & Values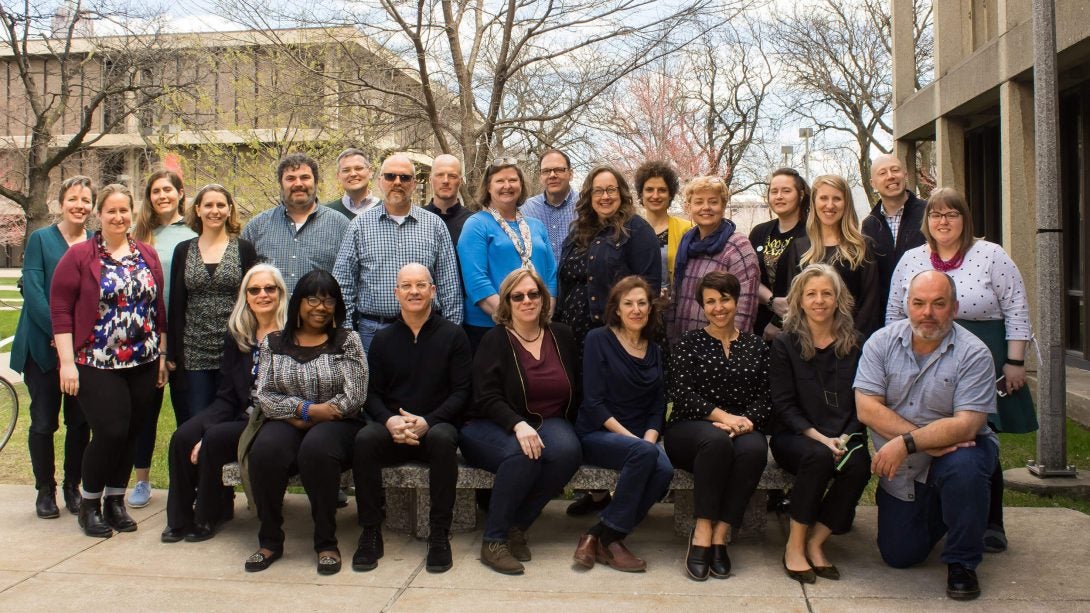 Mission
The mission of the Tutorium is to…
provide English language instruction enabling non-native speakers to acquire the skills necessary to meet their academic, professional, social and personal goals.
support the profession of TESOL (Teaching English to Speakers of Other Languages) by contributing to the field and maintaining model English language programs.
Vision
The Tutorium, as a long-standing leader in English language instruction and support, will be an indispensable resource to the University of Illinois at Chicago and the larger international community by empowering learners to achieve their academic and professional pursuits.
Our Values
Excellence, collaboration, and integrity guide actions and decisions at the Tutorium. In addition to our mission and vision, the Tutorium's values are integral to our success and the success of our students. We anticipate that our employees and students will uphold these values.
Excellence
We cultivate a desire for excellence in ourselves and our students.
We invest in the development of our students, programs and team members.
We consistently evaluate and refine our programs and services.
We commit to doing what is best even when doing so is not easy.
Collaboration
We believe that collaboration creates results that individuals could not create alone.
We work together to accomplish goals.
We take initiative, are purposeful in our work, and are responsive to students, instructors and staff.
We share ideas and information, clearly and transparently communicating purpose and expectations.
Integrity
We hold that integrity is key to building trust and effective working relationships.
We treat everyone with respect, trust, honesty and fairness.
We value each other's opinions and are open to new ideas.
We take responsibility for our work while expecting the same of others.
Quote From Jason
At the Tutorium, you will find an excellent education that goes beyond building your language abilities. We make sure everyone feels welcome and safe here in Chicago.  We look forward to your joining us here at the Tutorium, UIC and Chicago!

Director, the Tutorium in Intensive English

|
Intensive English Program accreditation and memberships