notice of online classes
For Fall 2020, all classes are online.
Intensive English Program
For over 40 years, our non-credit Intensive English Program (IEP) has helped English language learners reach their academic, professional and personal goals.  Our IEP has been CEA accredited since December, 2001.
We serve serious students, aged 17 and older. Our students come from over 25 different countries. They work closely together, and learn from their instructors and each other.
Our students:
participate actively in the classroom
study a challenging curriculum with regular homework
improve speaking, listening, reading and writing skills
have fun and make new friends from around the world
Program Schedule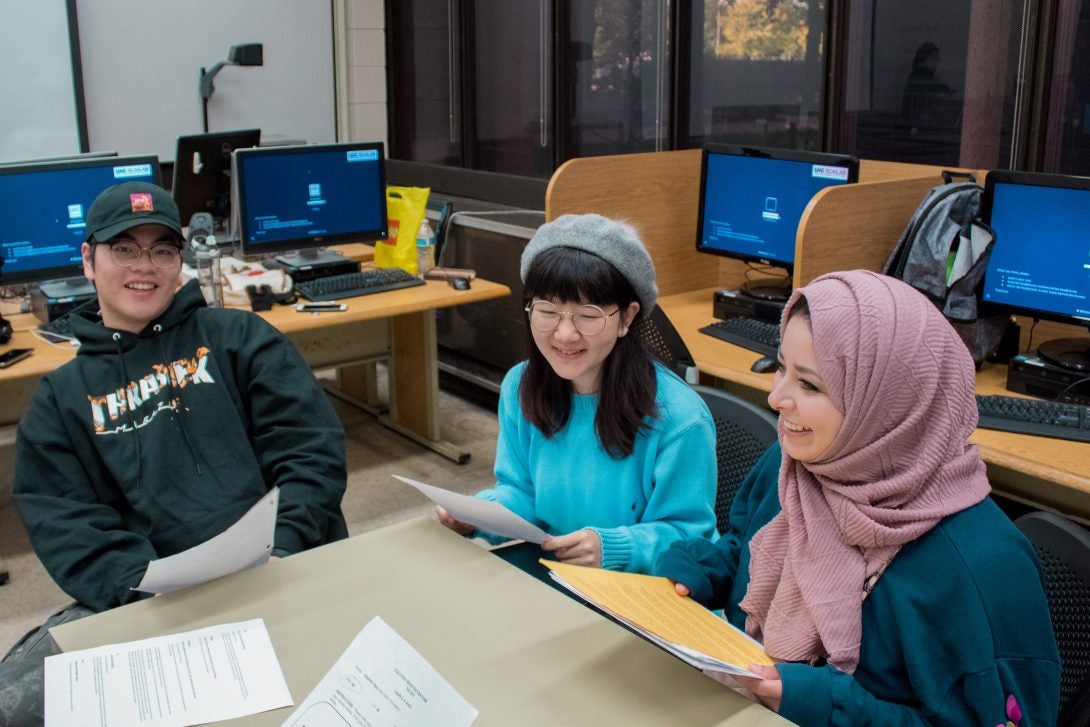 Our full-time program meets for 20 hours of instruction per week over 13 weeks
Note: For the fall 2020 session, classes are online.
Fall 2020 full-time schedule:
Monday through Thursday, 7 a.m. – 12 p.m. CDT
Includes breaks between courses, and an hour of asynchronous work
Use a Time Zone Converter to see when our program meets in your time zone.
Our Intensive English Program has:
5 levels of instruction, high beginning to advanced

Note: we run only levels 2-5 in the summer

20-25 hours of class per week
12 students in an average class
100 students in an average session
What our students say about our program
I learned a lot about the English language and American culture from the teachers in the Tutorium. I had a wonderful experience with my classmates from different countries.

|
What our students say about our program
Great and professional teachers and staff with the academic focused program.

|
The Tutorium in Intensive English CEA Accreditation

The Tutorium in Intensive English is accredited by the Commission on English Language Program Accreditation (CEA) for the period April 2017 through April 2027 and agrees to uphold the CEA Standards for English Language Programs and Institutions. CEA is recognized by the U.S. Secretary of Education as a nationally recognized accrediting agency for English language programs and institutions in the U.S. For further information about this accreditation, please contact CEA, (703) 665-3400, cea-accredit.org.