Intensive English Program Student Handbook
Welcome letter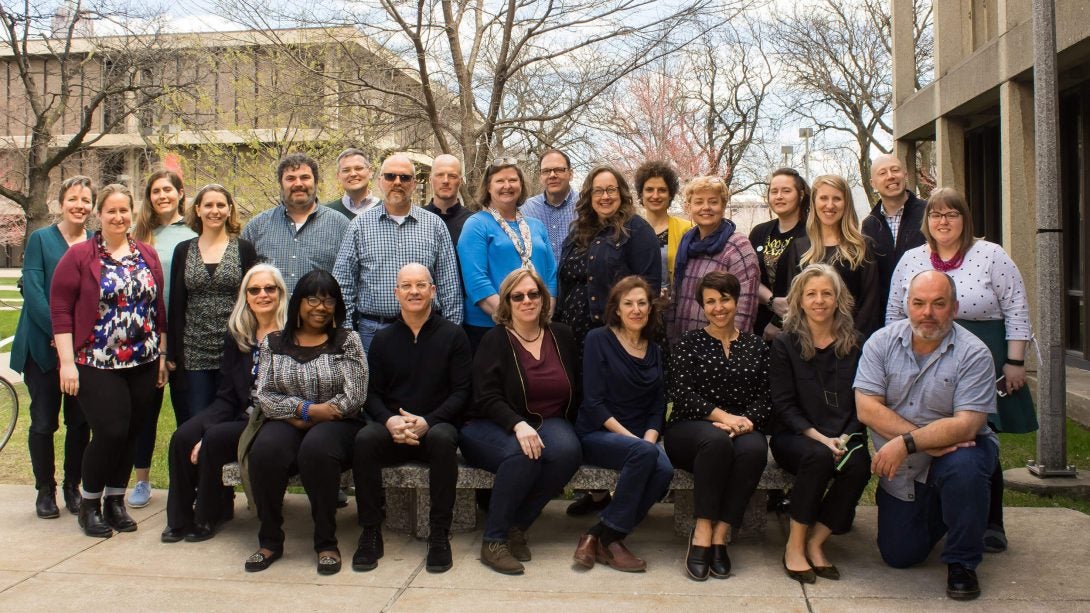 Dear Student:
Welcome to the Tutorium in Intensive English! We are happy you have come to study here. This handbook will give you important information that you will need while you are a student.
Download our handbook or open individual chapters below to read each topic. Some important topics you will find in the handbook are Tutorium services and policies, transportation, banking, immigration, and health.
If you have a problem or question that the handbook does not address, please contact the Tutorium Office. Your teachers can also help you or tell you where to go for help. We are all here to help you, and we want your experience at the Tutorium to be rewarding.
Sincerely,
The Tutorium in Intensive English
Intensive English Program Student Handbook
Online study at the Tutorium

Material Requirements

TECHNOLOGY

In order to attend class and interact effectively with teachers and classmates, students are required to have access to the following:

Required hardware

Internet access (recommended speed: at least 25mbps)
Desktop computer, laptop or iPad (other tablets and ChromeBooks are not acceptable)
microphone (built in or separate)
speakers (built in or separate, bluetooth earbuds are OK)
Camera (built in or separate webcam) You are required to show your face consistently in class to help promote learning and community in an online environment.

Required Software

Google Chrome browser preferred
Zoom (use your UIC account!) — install Chrome extension or download desktop app
Google Hangouts (use your UIC account!)

Technical Support

Submit tech support requests to tie@helpdesk.uic.edu
Send technical questions to smcclu4@uic.edu
If you are having a technical problem and need help immediately, start a Google Hangouts Chat with Stephen, or voice call or text him at 7734905276.
If you have basic questions about how to use software for class (such as BlackBoard), ask your teacher or fellow students.

TEXTBOOKS

Students are required to buy their textbooks before classes start.  Find your textbooks on this textbook list with instructions on buying them online.

You must buy new books. Do not buy used books or reuse your books.
If you buy your book somewhere else, use the ISBN number to find the correct book.
When you order, make sure you buy the correct edition of the book.
Some courses have an online resource, too. Make sure you order all of the materials.

Continuing students

Order your textbooks at least 10 days before class starts so you have them for the first day of class.

New students

Order your textbooks as soon as possible. Your teacher will provide you with copies of textbook material until you get your own books.

Why new books? There are many reasons that new books are necessary.

The most important is that new books with no old answers will help you learn. It will cause you to work on the material with an open mind and actually think about answers.
It will enable you to work with others to discuss and come to conclusions in a natural manner, not just relying on the answers from a previous semester.
It will reduce boredom because action is required rather than looking at old answers.

Classroom expectations

The online learning experience is a collaborative experience. This means it is important to work and interact closely with classmates and teachers. Students should plan to organize their time, prepare a calendar, and set reminders so they can log in to class on time. It is important to balance classwork and homework. Often this involves a lot of screen time. Be sure to leave some time for free time away from a screen to let your eyes rest and take a mental break.

Tardiness

Do not be late for class. You should log in a few minutes before class starts or be in the waiting room, waiting for your teacher to let you in.
If you come to class late or return from break late, your teacher will mark you tardy for that class.
If you miss more than 15 minutes of a class, you will be marked absent for that class. Talk to your teacher if you know you will be late.
Three times late will be counted as one absence.
3 Tardies = 1 Absence

Absences

Attending class is extremely important. If you do not attend class, you lose valuable time to learn important information from your teacher and classmates as well as an opportunity to practice English and ask questions.

5 Absences require a meeting with the front office to discuss why you are missing classes or any difficulties you are having.

8-9 Absences require a meeting with the teacher, front office, and student. A plan will be developed for the remaining classes.

10 Absences result in withdrawal from the program.

Participating or Absent?

Sometimes just logging in and sitting in the classroom can feel like enough. How can you tell if you are participating or absent in the online classroom?

Are you speaking in your small groups?

Are you interacting with your classmates?

Are you asking your teacher questions?

Did you complete your homework?

Can we see your face on the screen?

Are you having a good time?

These are the key ways to participate and enjoy the online learning experience. When you are enjoying your experience, you and your classmates will benefit.

"Netiquette"

The way to behave in an online classroom is the same for an in-person classroom. In an in-person classroom, your classmates can see your face. It is important people can see you when you are speaking. Be sure your WHOLE face is visible to your classmates and your teacher.

When you are in small groups for discussion, it is important to talk to your group. You should not be checking your phone or sitting silently. These behaviors would be rude in an in-person classroom and it is the same for an online class. In order to get the most out of your time online, talk with your classmates.

Being online or learning through a screen can make it feel like we are separated. In fact, it brings us closer together. Your classmates may be in their home with family members, in different time zones all over the world. Be respectful to each other and connect through language learning.

Chapter 1: Academic Life

Table of Contents

1-1 Program Description
1-2 Placement Procedures
1-2 Evaluation of Students
1-4 Evaluation of the Program
1-4 Student Responsibilities at the University
1-5 Student Responsibilities at the Tutorium
1-7 Academic Expectations
1-8 Student Suggestions and Complaints
1-8 Textbooks
1-9 Optional Self-Study Materials.
1-10 Classroom Guests
1-10 Electives Week
1-10 Tests of English Competency
1-12 Preparing for Study at American Universities or Colleges

Table of Contents

Table of Contents

2-1 University Identification Card
2-2 Social Security Number
2-2 Field Trips
2-2 Tutorium Publications
2-2 Special Letter Requests
2-3 Volunteer Opportunities
2-3 Continuing Student Registration
2-4 SCAILAB Services
2-4 UIC Netid & Email
2-5 Student Records – FERPA

Table of Contents

Table of Contents

3-1 SEVIS
3-1 Important Documents

Passport
United States Entry Visa
Form I-20 (F-1 students)
Form I-94

3-3 F-1 Student Requirements
3-3 F-1 Students Transferring from Another School
3-3 Traveling Outside the U.S. for F-1 Students
3-3 Program Extension for F-1 Students
3-3 Transferring to Another School for F-1 Students
3-4 Reinstatement of Student Status
3-4 Change of Status to F-1

Chapter 4: Healthcare and Medical Insurance

All university students are required to have medical insurance to cover the cost of health care while at UIC. While you are studying away from home, you will be making many adjustments to food, language, the educational system, and a whole new lifestyle. You may even get homesick. All of these can make you more vulnerable to illness. So it is very important that you understand how to get health care in the United States.

Health Care in the United States

The health care system in the United States is probably very different from the medical system in your home country. In the United States, there is no national system of free health care, and costs can be very high. Without health insurance, a daily charge for a hospital bed is about $2,000, and the average cost of having a baby in the hospital is about $18,000. Therefore, it is very important for you to get health insurance for yourself and your family.

Health Insurance Requirements from the University

All students who are in the United States while enrolled in our program are required by the University of Illinois to have health insurance.

Your proof of insurance must include these minimum requirements:

Name of student
Dates of coverage
Sickness Minimum coverage of $50,000 USD per incident
Injury Minimum coverage of $50,000 USD per incident
In English
U.S. contact information listed

The Tutorium Can Help

Unfortunately, our program does NOT offer health insurance. However, we can recommend health insurance providers.

Some questions you need to ask when choosing a health insurance plan are:

What medical services are covered?
Do I have to pay? How much?
Are there forms to complete?
Who can I call if I have questions?
Where can I receive medical care?

The Tutorium highly recommends health insurance for F-1 students in the United States (not citizens or residents) that includes:

Repatriation ($7,800 USD minimum)
Expenses associated with medical evacuation ($10,000 USD minimum)

Important Advice

Keep your insurance card in your wallet at all times.
Get the telephone numbers of both your insurance company and doctor before you need them. If you are sick, you will be happy you already have the information and know what to do.
Before your appointment, we strongly suggest you write down a list of your symptoms and bring it with you to the doctor's office.
In the case of a life-threatening emergency, dial 911.

For help or more information contact the Tutorium office at tutorium@uic.edu.

Chapter 5: Housing and Transportation

Table of Contents

5-1 University Housing
5-1 Homestay Program
5-2 Off-Campus Housing

Private Student Dormitory
Off-Campus Housing Resources
 Canterbury Court Apartments
Vocabulary for Apartment Searching

5-3 Transportation

Campus Shuttle Bus
Driver's License
Parking at UIC
Parking near TIE Office
Car/Ride Sharing

5-4 Public Transportation

CTA and RTA Travel Information
Local Public Transit Rules
Fare system and Payment Options

5-6 Cycling

Chapter 6: Currency and Banking

Table of Contents

6-1 Banking

Checking Accounts
Automated Teller Machines (ATMs) & Debit Cards1
Savings Accounts

6-2 Banking at UIC
6-3 Receiving Money from Another Country
6-3 Individual Taxpayer Identification Number

Chapter 7: Safety

7-1 Campus Safety Tips

 Report Lost or Stolen Items
Campus Alarms

7-2 Campus Emergency Information
7-2 Nighttime Campus Services

The Student Patrol Escort Services
UIC Night Ride

7-3 General Safety Tips

Dealing with People Who Ask for Money
7-4 Public Transportation Safety Tips
7-4 Online Safety
7-6 Reporting Sexual Misconduct

Chapter 8: Cultural Adjustment

Table of Contents

8-1 Culture Shock

What is Culture Shock?
The Stages of Culture Shock
Understanding Americans
 Some Notable Characteristics of Americans

8-2 Making Friends with Americans

Suggestions for Starting Friendships
Communication Skills and Guides

Chapter 9: Tutorium Students

Table of Contents

9-1 Advice for Learning English from TIE Students
9-2 Tutorium on Facebook and Instagram

Frequently Asked Questions

How can I get a Social Security Number?

Most of the students at the Tutorium cannot get a Social Security Number. Starting October 13, 2004, the Social Security Administration changed the policy
regarding Social Security Numbers for international students.

For Work

If you have F-1 status, you can receive a Social Security Number only if you find a job on campus at UIC. Once you find a job at UIC, please come to the Tutorium office for instructions.

To Open a Bank Account

You don't need a Social Security Number to open a bank account. However, if the bank insists that you need a Social Security Number to open a checking or savings account, request a special letter from the Tutorium office to help you open the account without a Social Security Number.

For a Driver's License

If you want to drive, you need to apply for Temporary Visitor Driver's License. Please see Appendix G for detailed instructions.

Can I apply for a U-Pass?

No. Tutorium students are not eligible to apply for a CTA U-Pass card. All full-time degree seeking UIC students pay for this service, even if they don't use the CTA. The Tutorium does not want to add extra cost for services that not all students will use.

Do I need health insurance?

Yes. Every student taking classes on the campus of the University of Illinois at Chicago is required to have medical coverage. You can either buy Tutorium health insurance or show proof of other comparable coverage. If you buy different coverage, make sure that it covers at least sickness and injury up to $50,000. See Chapter 4 for more details.

Where can I go to check my e-mail?

Your first choice is SCAILAB in Addams Hall, where you are a Priority User! However, UIC has many computer labs for students. These labs do not have special ESL software, but some of them are open 24 hours a day, seven days a
week. For more information, log on to https://accc.uic.edu/lab/all (To use UIC labs, first you have to activate your UIC email account).

My F-1 visa expired. Do I need to leave the United States?

No. The visa is only necessary for entry into the United States. Once you have entered the US, the most important document is the I-94 Form, which you can find online at https://i94.cbp.dhs.gov/I94. F-1 students will have D/S (Duration of Status) shown for the I-94 expiration date. D/S indicates that you may remain in the U.S. as long as you continue your studies full time. If you are on an F-1 visa, your I-94 card does not have the expiration date. It should say "D/S" (Duration of Status) which means that you are allowed to stay in the United States as long as you are following the requirements of F-1 status (see Chapter 3).

I want to drive to school. Do I need to buy a parking assignment?

Yes, if you drive to school everyday. If you will only drive a few times during the semester, use one of these visitor
parking lots:

Lot 4: Garage on Halsted with entrances on Polk and Taylor streets.

Lot 5C: Parking lot on Morgan Street near Roosevelt Road.
Harrison Street Parking Structure: Garage between Morgan Street and Racine Avenue with the visitor's entrance on Harrison.

Lot 9: Parking lot on the northeast corner of Morgan and Harrison streets with the entrance on Morgan Street.
There is little or no street parking available for students and visitors at UIC. Any car left on the street will be ticketed and/or towed at the owner's expense. A parking ticket in the University Village neighborhood is $60. A police officer can write several parking tickets if the driver does not return to his/her car. If cars will be towed from a particular area, it is usually noted on a sign nearby. The average cost of towing is $150. (see Chapter 5)

I just transferred to the Tutorium. What do I need to do to complete my transfer?

You must complete your transfer before the end of the 2nd week of classes. In order to do so you need to make sure that the Tutorium has all the necessary documents to issue a new I-20 and that your former school sent a transfer form and electronically transferred your I-20 SEVIS record to the Tutorium in Intensive English at UIC. The Tutorium will complete your transfer in SEVIS (see Chapter 3). You must then sign the new I-20 issued to you from the Tutorium.

How can I find off-campus housing?

There are many housing options available in the Chicago area. The prices depend on size and location. If you need assistance with finding an apartment, the staff in the Tutorium office can assist you. We will give you information about off-campus housing and help you. Also, check our website at https://tie.uic.edu/student-life/housing-dining/.

What do I do if I lose my bag, purse, wallet, books, or anything on campus?

1. We strongly recommend that once you have double-checked the room that you last remember having the item in, call or go to the Lost & Found Office at the Service Center in SCE. The telephone number is 413-5100 or 3-5100 from university phones.

2. Report it to the UIC Police. Call the non-emergency number 996-2830 or 6-2830 from a university phone. A policeman will come to you to take your report.

3. Tell your teachers and classmates and the TIE office, so that we may ask around and help you. Students and teachers have done this in the past and have gotten their lost items returned.

Who can I ask if I have a question?

You can ask classmates, especially those who studied here last semester. You can also ask your teachers. You can ask a staff person at the Tutorium office. We have a long history with international students, so we probably know the answer. But if we do not, we will find out. We are here to help you.

Chicago Public Library

Libraries in the United States offer a variety of services to the public. The Chicago Public Library system consists of the Harold Washington Library, two regional libraries, and more than 75 branch libraries located all around Chicago. At the library you can check out books, magazines, and videos, and you can use the computer. You can also attend book clubs, see art and history exhibitions and listen to music.

Holidays in the U.S.

Most American holidays celebrate events on the day they happened. However, some holidays are observed (celebrated) on the day before or after. On the day a holiday is observed, banks and government offices are closed, and there is no mail delivery.

Here are more examples important Acronyms at UIC

Like many other countries and cultures, UIC has its own language. Speaking the language of UIC will help you communicate with others at UIC.

AH – Addams Hall
BH – Burnham Hall
BSB – Behavioral Sciences Building
FYI – For Your Information
GH – Grant Hall
LC – Lecture Center
LH – Lincoln Hall
SCAILAB – Student Computer-Aided Instruction Lab
SCE – Student Center East
SH – Stevenson Hall
SSB – Student Services Building
TBA – To Be Announced
TH – Taft Hall
TIE – Tutorium in Intensive English
UIC – University of Illinois at Chicago

Health Care Vocabulary

Certificate – Proof, such as a card or letter, that you have health insurance

Claim – A form you need to fill out to get a reimbursement (money back) from your insurance provider

Co-payment – Money you pay at the time of service for doctor visits, hospitalization, and prescription medication-usually from $10 to $50

Coverage – What your medical insurance company will pay for Dependent – Your spouse (husband or wife) and/or child eligible for coverage under your health insurance policy You will have to pay additional money for their
coverage.

Effective day – The first day you can use your insurance coverage

ER – Emergency Room

Filling out a claim – Completing a form

Filing a claim – Submitting a form to an insurance company

General practitioner or family medicine practitioner or internist – A doctor who practices basic medicine

Health Maintenance Organization (HMO) – This type of health insurance policy is also known as "managed care" because all of your medical care is managed by a health insurance company and the doctor. 100% of most medical costs are covered. You must choose a doctor from a list of HMO primary care physicians. All medical care you receive must go through your primary care physician. If you want to see a specialist, such as an eye doctor or dermatologist, you must get a referral from your primary care physician. You always need to ask your doctor for a referral before making any appointments. If you receive any medical care not authorized by your doctor, you must pay all costs.

Life-threatening emergency – A situation in which a person will die without immediate medical care, for example, a severe accident or heart attack

Out of pocket – Money you must pay for medical services

Out of network – A doctor that is not listed on the HMO or PPO list

Policy – The detailed description of your insurance coverage, limitations and exclusions–for example: no deductible, 100% hospital coverage or $10 co-payments.

Pre-certification – Permission from your primary provider for hospitalization

Preferred Provider Option (PPO) – This type of policy is similar to an HMO. You choose a doctor or hospital from a Preferred Provider list, and more health care costs are covered. PPOs allow you to go to doctors who are not on their preferred provider list, but you pay some of the cost, usually between 20% and 40%.

Primary Care Physician – Your personal doctor whom you choose or are assigned from an HMO listing. All medical care you receive must go through your primary care physician.

Referral – A document from your primary care physician allowing you to see a specialist

Reimbursement – A payback of money you spent on your healthcare by insurance company

Specialist – A doctor who practices in a specific area of medicine, for example, gynecologist or dermatologist

Traditional Health Care Plan – This type of health insurance policy allows you to go to any doctor. You may have to pay at the time of service and submit a claim form to your health insurance provider. You will then receive a reimbursement. Your deductible will vary from 40% to 60%. Most policies have an out-of-pocket maximum payment limit.

Urgent Care – When you need to see a doctor as soon as possible to receive treatment, for example, a high fever or infection, or a bad sprain

Waiver – A document showing that you have comparable insurance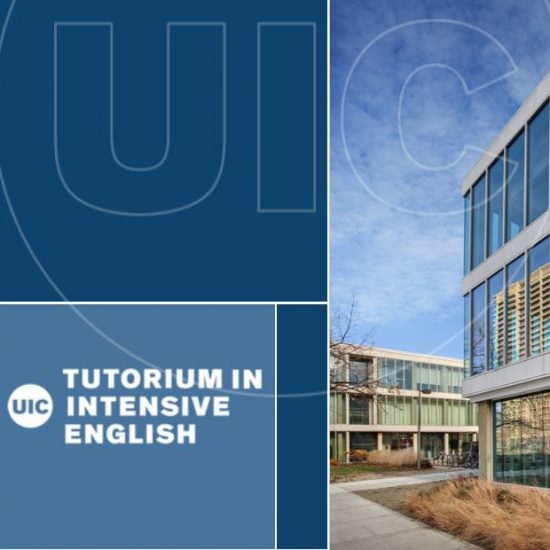 Request More Information
Contact us to learn more about the English programs at the Tutorium.
Request Info