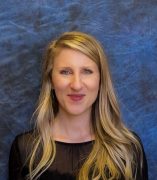 Beata Keller
English for International Professionals Chair
Contact
Address:
1333 S. Halsted St., Suite 260
Office Phone:
Email:
About
I am an immigrant, living my American Dream in suburban Chicago as a happily-married mom of two very active little boys. As a typical Pole, I love potatoes, so it's no surprise that my childhood nickname was French Fry!
I started tutoring EFL (English as a Foreign Language) in 1997. I've been teaching ESL (English as a Second Language) since 2001, the year I started college. I really enjoy teaching TOEFL and IELTS test preparation courses.
I speak three languages: English, Polish, and Spanish, but also studied German and Latin.
I've been to 22 different countries.
I am interested in nutrition and healthy living, natural medicine, and essential oils.
I love to sing and am part of a church worship band.
Education
M.A. in Intercultural Studies and TESOL, Wheaton College Graduate School
Licensures and Certifications
Professional Memberships
TESOL International
Illinois TESOL/Bilingual English (ITBE)