UIC Hosts Webinar with Poet Nikki Giovanni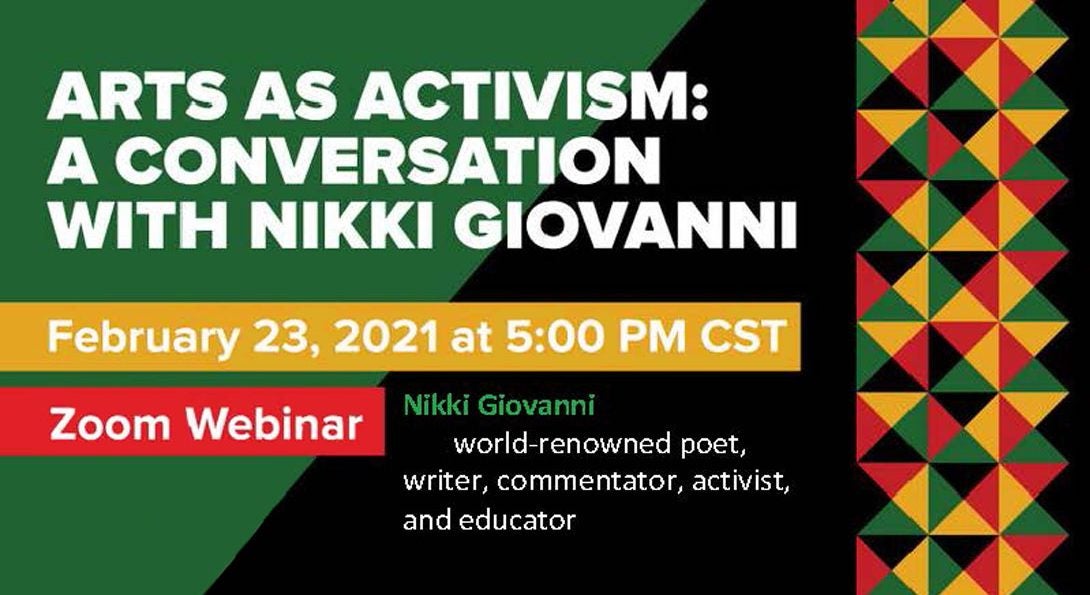 The University of Illinois African American Cultural Centers (AACC), on the UIC, UIS and Urbana campuses, invite all to celebrate the poetry and activism of the incomparable Nikki Giovanni.
This free webinar with Nikki Giovanni is an amazing opportunity to listen to one of the most prominent living American poets. Giovanni first caught the public attention as part of the Black Arts movement of the late 1960s.
This event is part of the AACC's semester-long exploration of the intersection of creativity and activism.
Join UIC in a Conversation with Nikki Giovanni
February 23, 2021
5:00 PM – 6:00 PM, CST
Cost FREE
Open to all